How to Change Gmail Password on iPhone?
Privacy is an issue in all digital works. The most crucial tool for professional activities is Gmail. Every professional task is accomplished via email. Changing your password is one option if you use an iPhone and want your Gmail account to have strong privacy protection. On an iPhone, changing your Gmail password is simple.
You can change your account password on Gmail from any device, including your iPhone. Change your Gmail password using the iPhone Gmail app if you think you've been hacked or want to use a stronger one.
You must then enter the new password to access Gmail (Google) on all your other devices after changing your Gmail password on your iPhone.
Why It's Necessary to Modify the Gmail Password On iPhone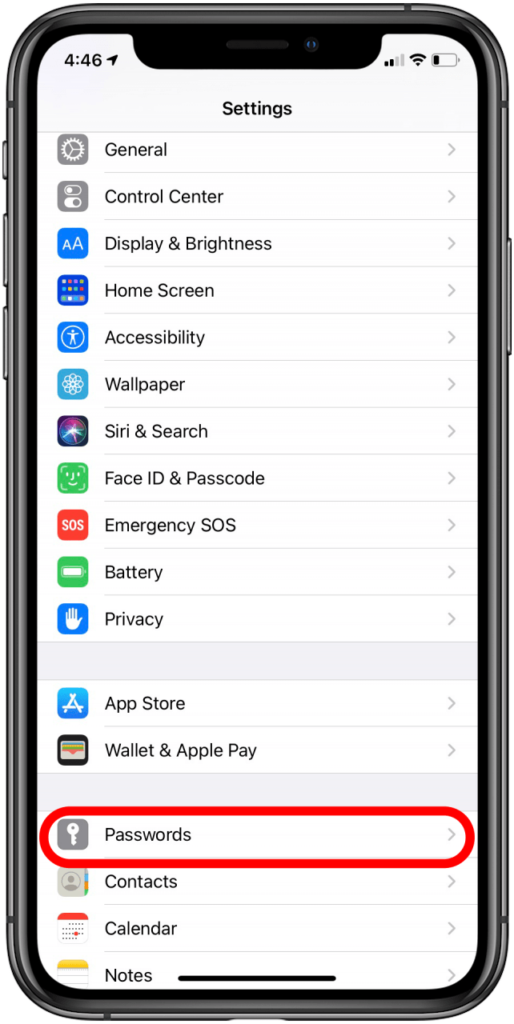 When we forget your password, we experience problems logging in.
You're very worried about when another person accesses your Gmail account.
After logging into a different user's desktop or mobile.
You have no choice but to reset or change your password.
How Can You Change Your Gmail Password on iPhone?
These actions can be taken if you want to change your Gmail password on your iPhone and are concerned about privacy issues. Although you know your current password, you still want to change it.
Open Gmail App: On your iPhone, launch the Gmail app. Register with your account. Download and install it on your phone using Mail with an Apple ID.
Enter your Gmail login information: Enter the password for signing in to google Gmail and your mail ID. Register for a mail account.
Three-bar menu by tapping: In the top left corner, select the three horizontal bars option.
Select settings: The "settings" button is at the bottom of your app's screen; scroll down and tap it.
Select "manage your Google account": Select "manage your Google account" from the list of options at the top.
The "sign in security" option should be selected.
Select "password": Select "password" from the menu. Your current password is in the box.
Click "sign in": Click the "sign in" button.
New password entry: Enter a new password and confirm it once more.
Tap change password: Select "change password" to complete the process. Your password was finally converted.
You could modify your Gmail account password using the iPhone's built-in Mail app. Your Apple ID is that. So, whenever possible, use the Gmail app to reset your password and access other settings.
How to Update Your Gmail Password On An iPhone If You've Forgotten It
Occasionally, we lose the mail password on the iPhone and need help accessing your account. You must now modify the password and create a new one to log into your active Gmail account.
The steps to take to solve this issue are as follows:
Start the app: Launch the Gmail app. Try to avoid using the iPhone's built-in mail app on your iphone. On your iPhone, download the main Gmail app.
When the app opens, select "sign in" from the menu at the bottom.
When you tap sign in, select Forget Password from the menu that appears.
Check the code: Google will now text a verification code to your provided number. Verify the code. In the app box, type the code.
New password entry: Enter a new password and confirm it once more. We've set your new password. Always choose a strong and lengthy password for the security tab. You can use it to secure your Gmail account.
Password-changing for Gmail On iPhone Without the Gmail App
On your device, launch any browser (Safari, Chrome, etc.).
Access the following URL: https://myaccount.google.com/signinoptions/password.
If you are familiar with your password, enter it; otherwise, you will be asked to choose a new one.
You can also click the Forgot password link if you need help remembering your Gmail password.
Once you know this trick, you can quickly change your Google/ Gmail account password using any browser app.
Why Is It Crucial To Regularly Change Your Gmail Password?
It would help if you regularly change your password for a variety of reasons:
It lessens the risk of others using saved passwords, which is always a concern when a computer is lost or switched. Regular password changes lower the likelihood of someone discovering and using an old password.
It lowers the risk of hacking, as hackers frequently attempt to log into your account repeatedly. Password changes often lower the possibility of someone gaining access more than once.
It helps avoid using keystroke loggers, which many hackers use to discover your passwords, from accessing your email. By frequently changing your password, you can lessen the possibility of having your information stolen through this method.
Finally
Changing your Gmail password might seem like a hassle, but it's essential, primarily if you frequently handle the personal information of others daily.
For businesses, a breach in email security can result in a PR nightmare, so stay on top of this crucial task. If you don't update your password frequently, you risk being hacked, leading to identity theft, financial theft, and the sale of private information. The steps mentioned above will help you change the Gmail password on the iphone.
FAQs
How do I reset my Gmail password on Safari?
You can install a Gmail app using the Safari browser if you don't already have one on your iPhone. See the instructions for changing your Gmail password below.
Launch Safari on your iPhone.
Go to the Google Password Reset Page.
To verify, log in to your Gmail account.
Please choose a new password and enter it.
Type your New Password again to make sure.
To modify it, tap on Change Password.
What occurs if I alter my Gmail password? Will all of my devices log me off?
Your Gmail account will be deleted from all devices if your password is reset or changed. Google's security workup will display your signed-in devices after you change them. However, your account may still be accessible to verified devices and third-party apps. To protect yourself, disable access in your Gmail security settings.
How frequently should my Gmail password be updated?
It would help if you regularly change your Gmail password. Try to reset your password at least once every 90 days. Make a note of it in your calendar and take 5 minutes to safeguard your information and identity. To reset the disputed email account password, go to Settings>Passwords & Accounts>, select accounts, and set the disputed email account.