How to Change My Credit Card On iPhone?
Have you ever attempted to purchase a new song on iTunes only to discover that the details for your credit card on your iPhone or Apple ID are incorrect? Following this article's steps, you can change or update your iTunes billing information on your iPhone or PC. We'll also review how to delete your Apple ID payment on an iPhone and the credit card information from iTunes.
Each Apple ID can be given a credit card for usage with iTunes, the App Store, iBooks, and any other in-app purchases. So let's start on how to maintain your Apple ID and billing information so you may resume purchasing those awesome tunes!
You might also need to change your Apple ID billing information for various reasons, such as adding a new credit card on an iPhone, moving recently, or adding a new family member. There are numerous reasons to modify your information, so we'll review each below.
Why Is the Credit Card On iPhone Not Removable?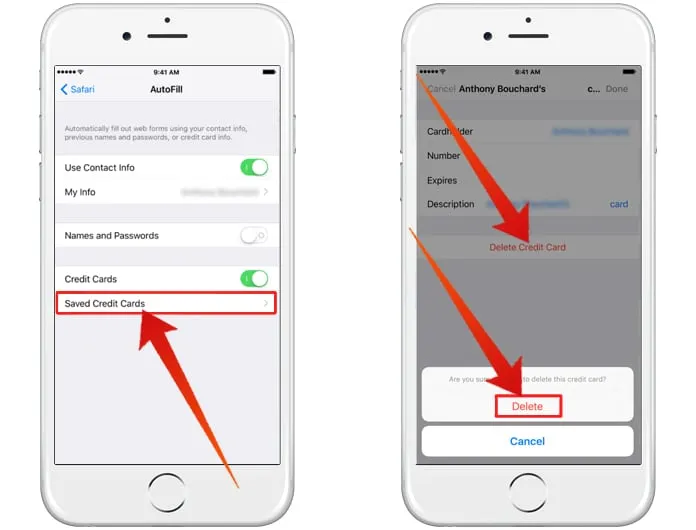 First, you can delete your iPhone's payment information and credit card. However, we recommend changing your iTunes and Apple ID billing information. Changing your billing information is far easier than starting from scratch. You won't be able to use your iPhone to sign up for subscriptions, purchase apps or music, or do any other actions if you remove your debit or credit card from your Windows PC.
If you remove the payment card information from your iPhone or iPad, you won't be able to buy apps or music, sign up for subscriptions, or do anything else that needs you to update your payment method. If you are determined to remove your credit card from your iPhone but cannot, we'll show you how to troubleshoot the issue below.
Factors
If you've attempted to erase your credit card on iPhone information from your Apple ID but were unsuccessful, one of the following factors is probably holding you back:
You owe money or have an outstanding balance to pay.
You are currently subscribed to an auto-renewal plan.
As a member of Family Sharing, you.
For most folks, these three issues will explain why you can't delete your credit card from your iPhone. There are a few additional, more improbable scenarios, which you may read about here. You can take your credit card out of your iPhone and choose None once you've paid your bill in full, turned off auto-renew, and quit Family Sharing. This is how:
Open the settings app.
Particular iTunes & App Stores.
At the top, view my account on your Apple ID.
The options View Apple ID.
Tap edit next to payment type.
You should be able to choose none under manage payments if nothing prevents you from doing so.
You will only appear if something stops you from taking out your credit card. Look at the list above to find out what's stopping you from erasing your credit card information.
How to Modify Your Credit Card on iPhone and iPad with iTunes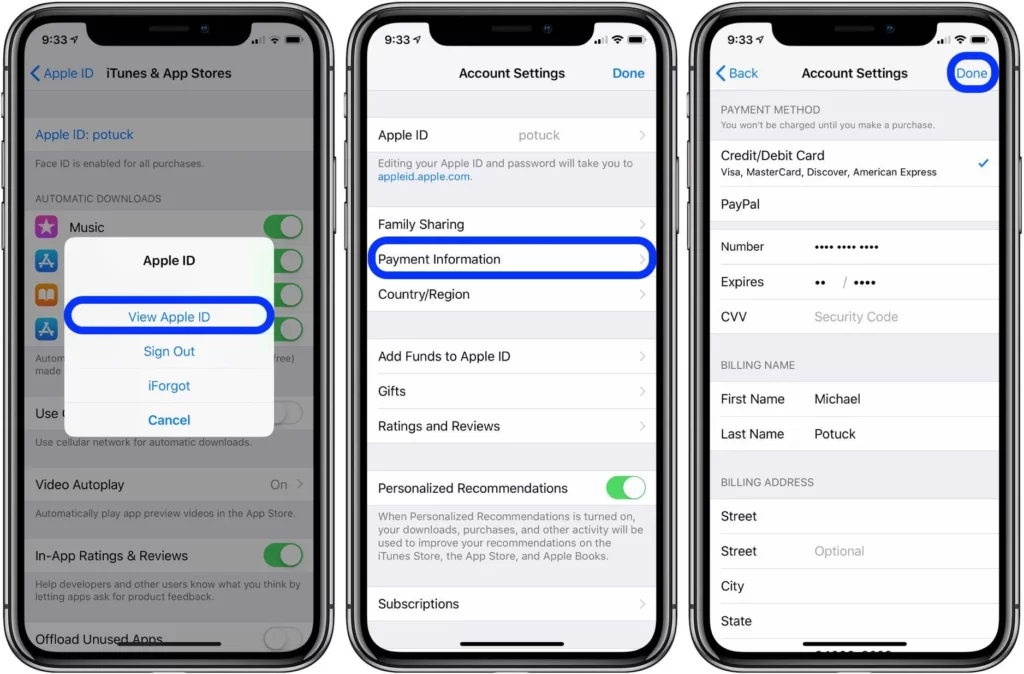 Get your iPhone's Settings app open and click edit.
Particular iTunes & App Stores.
Tap the menu bar.
Tap on your Apple ID, which will be at the top. , then choose View Apple ID.
You will be given the option to utilize Touch ID, Face ID, or your Apple ID password.
Tap payment information and click.
The payment details for the new click account credit card you want to use can be entered here.
Tap done at the top once all the information, including the billing address connected to your credit card and add payment, has been entered. To leave Apple ID Account Settings, touch done once again.
You should now have a new credit card with open iTunes, the App Store, and other apps on your iPhone or iPad.
How to Update Your Apple Account, Credit Card
You can change your payment method on an iPhone, including Settings and the App Store. For whichever is more practical for you, follow the instructions below.
Make a Credit Card Change in Settings
Click Settings, then choose your Apple ID from the top menu.
Select Shipping & Payment.
When prompted, enter your password, touch id, or Face ID.
If your account has more than one payment method connected to it, you will see a list of them. The default card is the one that is at the top.
Tap Edit, then drags the payment methods to different locations in the list to reorder them.
Put the one you want to use as your default at the top.
Choose it and then click Remove Payment Method to get rid of one.
Tap Add Payment Method and follow the on-screen instructions to add a new one.
Press "Done."
Your Credit Card Can Be Changed In the App Store
Open the app store and click on your profile picture at the top.
Tap the Apple ID field.
Choose to Manage Payments.
A selection of payment options will appear, with the top option as the default card, just as in Settings.
To reshuffle, eliminate, or add a card, follow the steps in Step 4 above on the Microsoft surface.
Tap Done after going back.
How to Update the Billing Information for iTunes on Your Computer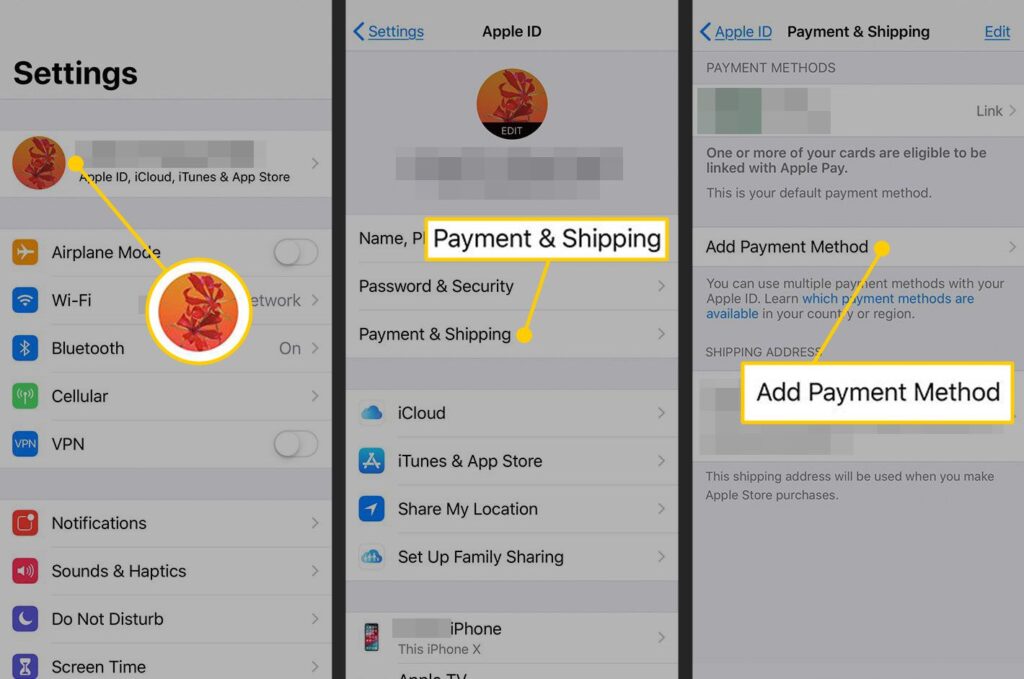 You can quickly update your iTunes credit card on Apple's website if you prefer to do so on your computer. This is the credit card once more. Once more, this is the credit card used to make purchases from iTunes or on your iPhone or iPad. This credit card on iPhone will be charged whenever your Apple ID password is required for an investment, so it's critical to keep it current. By using a computer,
Check out AppleID.Apple.com.
Use your Apple ID email address and password to log in.
A website containing your Apple ID account information will be directed to you.
Find Shipping & Payment. Select Edit.
This will expand the page to show all of your current billing information. Put the billing address for the new credit card you wish to use to make purchases on your iPhone and iPad in the payment information field.
Conclusion
If you ever register for a new credit card that you'd prefer to use instead, or if your account number has changed, it's a good idea to update your Apple ID payment information to protect yourself from fraud. You should be able to modify it in as little as 5 minutes after applying the knowledge you gained from this lesson.
FAQs
How can I modify my Safari payment method?
Select Safari > Settings, then click AutoFill in the Safari program for Mac. Choose "Credit cards," click Edit, and then adhere to the prompts on the screen.
How can I change the credit cards I've saved?
Just tap Edit after tapping the credit card.
After making any necessary changes
Click done to confirm.
Why can't I change my card on my iPhone?
Sign in to your Apple ID account page and edit your details. On the Sidebar, click Payment Methods -> then tap Payments Methods and Manage payment method. Log into your App Store/iTunes account, and you should be able to change/verify it there.
How do I update my expired credit card on my Apple Wallet?
If your card expires or you otherwise get a new card: The card number and expiration date linked to the Device Account Number should be updated automatically. If your card issuer doesn't support these updates, you might need to remove the card and add it again.