How to change the iCloud Apple ID on iPhone Without a Password?
iCloud is one of the essential features of the iPhone. You need this feature to operate most of the features of your phone. You also need this feature to connect your iPhone to an Apple Watch or other devices like an iPhone, iPad, or iPod touch. To change the iCloud account, you need to remove the iCloud account and then go in with a new one or the one of your choice.
There are also many reasons why you might have to do this. You might have forgotten your account password and want to get back into iCloud. Here is how you can do it: The following are some of the easiest methods.
Method No 1: By Restoring iPhone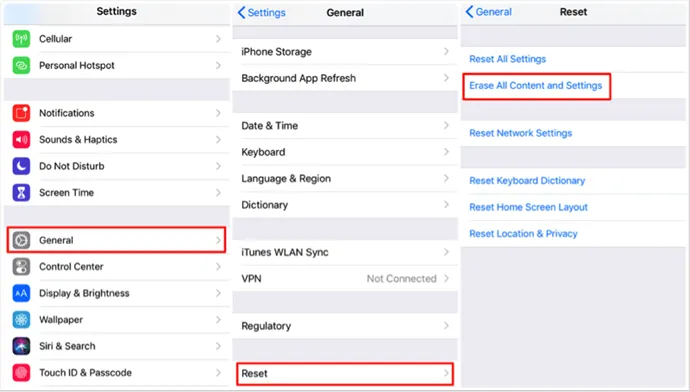 If the Apple ID account is in use, like for iCloud and iMessage on the iPhone, it cannot be removed without entering a password. In such circumstances, the only option left is restoring the iPhone. This solution will altogether remove data, including the Apple ID and iCloud. You can do this when you also forget your Apple ID or password.
It is recommended that you should back up all the critical data first and then go for the restoration of your iPhone. All you have to do is follow some simple steps, and then you are good to go.
Connect your iPhone to your computer with the original data cable with the device, and then open iTunes.
Now, you also have to press the volume down button and also power button at the same time. You have to hold them until your phone goes into recovery mode.
After the iPhone goes into recovery mode, you will see that a dialogue will appear from iTunes that there is a problem or something is wrong with the iPhone, and you need to update and restore it.
Then you have to click on the option of restoring it.
iTunes will download the software on the iPhone. Once the download has finished, it will extract the software, and your iPhone will be converted to factory settings.
It will also take a few minutes for the restoration process to complete.
After that, you will see that all the passwords will be removed.
You now have to reset the whole device. You can create a new iCloud or use any other account you want.
Method No 2: By Removing Apple ID on iTunes & App Stores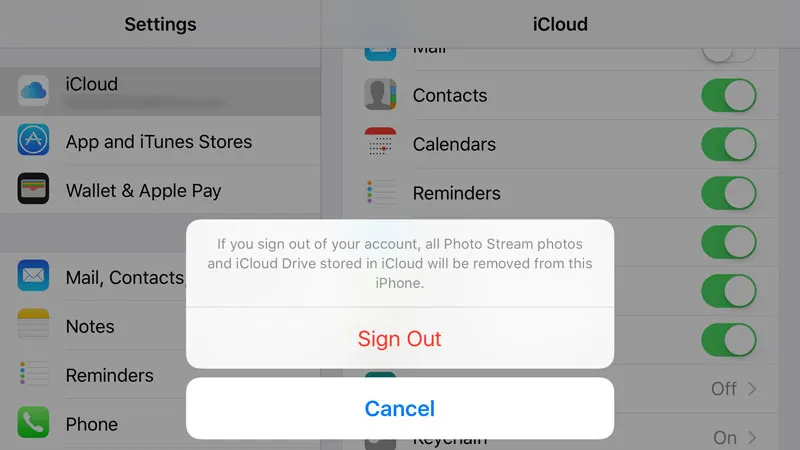 You can remove the Apple ID from the iTunes store to change the iCloud account without a password. You also need to be aware that you might lose some of the data, and you can get stuck in recovery mode if the phone is old. You have to follow the following simple steps.
Firstly, switch off your iPhone.
Now connect it to your computer, and make sure you use the original USB cable with the device.
After connecting the two devices, you must hold the home button until you see the Apple logo. You can wait for the instructions to pass on to restore your iPhone. So, before you do this process, you need to perform a local backup to secure your data.
Now, you can easily remove the iCloud account.
Method No 3: Change iCloud Apple ID on iPhone By Using iLock Refixer
If you have an iPhone with iOS 16 or 11, 12, 13, 14, or 15, then iLock Refixer will be best for unlocking Apple ID without a password. The main reason iPhone requires a password to remove an Apple ID for changing an iCloud account is that the feature of Find My iPhone is enabled. This software is based on the latest technology that turns off this feature, and then you don't have to enter your Apple ID password, and you can change your iCloud account in simple steps.
The first step is also to download and installs the iSumsoft iLock Refixer. This is a Windows application, so you must download and install it on a Windows computer.
Now, you have to Jailbreak the iPhone.
This software needs an iOS jailbreak to remove Apple ID from your iPhone when you don't know the password.
Now, you can remove Apple ID from your iPhone without a password to change the iCloud account.
Keep the connection to windows live and select the Turn-Off FMI option.
On your iPhone, you need to turn off the Wi-Fi network and mobile data on the iPhone. But you also don't have to do it on a laptop or computer. Instead, it would help if you had a stable connection on your computer.
When the process of turning it off is complete, you need to check if Find My iPhone has turned off or not. To do that, click Copy to copy the iPhone's serial number, click Enabled to go to this webpage, and paste the serial number to the query option.
You will know that FMI has been successfully disabled when the query result shows that Find My iPhone is off.
Now return to the software interface, select OFF from the drop-down menu next to "Find My Device," and select it.
The software will remove Apple ID from your iPhone without requiring a password.
This process will remove all your data, and now you can replace your iCloud account because there are no passwords left on the device.
Concluding It Up!
iCloud is necessary for iPhone users as many of the features depend on it. But sometimes, you can also forget its password, or you don't remember it at all. For such circumstances, solutions are always available. All the methods that can help you to change the account without using the password are mentioned above. All you need to do is follow the simple steps, and then you will also be good to go.
Frequently Asked Questions
Here are also some of the frequently asked questions.
Which Method to Avoid If You Don't Want to Lose Data While Changing iCloud?
You must avoid using the restoration method when changing the iCloud on your iPhone.
Do I Need Software to Change the iCloud Account?
If nothing has worked so far, then using the software is the only option you must try. It would work for sure.
How do I change the iCloud email on my iPhone without a password?
If you don't know the password for your old ID, or if it isn't accepted, go to https://appleid.apple.com, click Manage my Apple ID and sign in with your current iCloud ID. Click edit next to the primary email account, change it to your old email address, and save it.
How do you remove an Apple ID from an iPhone?
Enter your Apple ID password, and tap Turn Off. If you're using iOS 10.2 or earlier, tap Settings > iCloud > Sign Out. Tap Sign Out again, then tap Delete from My [device] and enter your Apple ID password. Then go to Settings > iTunes & App Store > Apple ID > Sign Out.
Read Also: How to Change Email Password on iPhone IOS 12?