How to Change Notification Sound iPhone?
You're not the only person who has ever been in a public setting when they heard the unique thrill of an iPhone ringtone, looked down at their phone, and realized the call wasn't for them.
However, things also don't have to be that way. So that you'll know when and how to choose your phone the next time, Apple lets iPhone users customize default notification sound for calls, text messages, and even calendar reminders.
No matter your iOS version, you can alter the default notification sound for Apple's built-in iOS apps in just a few simple steps. This is the procedure.
How to Alter the iPhone's Notification Sound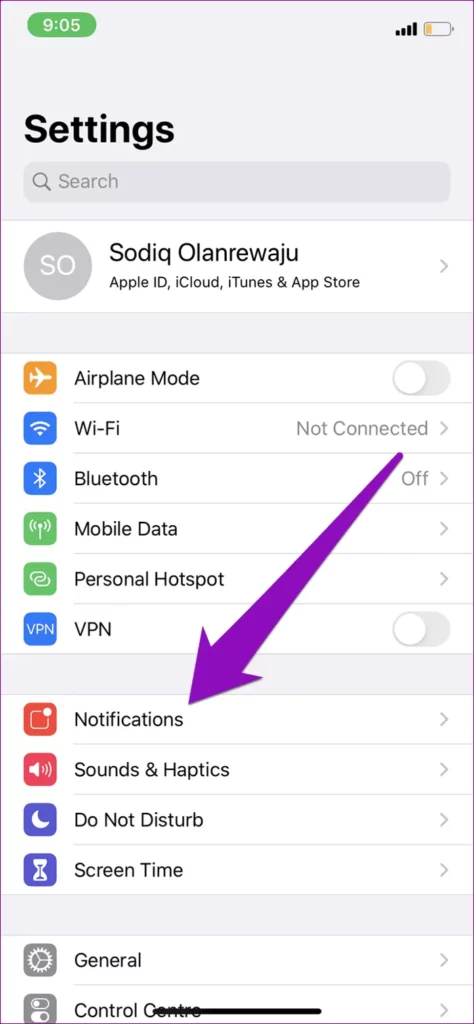 Launch open the settings app of the iPhone's
Locate Sounds & Haptics by scrolling down the Settings menu. Choose it.
Choose the type of notification sound you would like to modify the sound for under the sub-menu Sounds and Vibration Patterns. For this example, choose Text Tone.
You can also choose from a wide variety of sounds. Tap on it to hear the sound.
Make sure you've chosen the sound you want before tapping Back because a blue check mark will seem on the left to indicate your choice once you've tapped sounds.
Repeat the previous steps to modify the sound notification settings for the ringtone, voicemail, calendar, reminder, and AirDrop.
You can customize custom notification sounds and several other alert tones, including those for new voicemail, new mail, sent mail, calendar, and reminders when you're on the sound haptics screen. Tap one and select your preferred notifications on your iPhone. Try setting a long, loud ringtone as the reminder alert sound if the short, faint default tone causes you to miss updates.
Alter the Alarm Notification Sound
You must access the Clock app to alter the iPhone alarm tone. Then select a song or ringtone by tapping Alarm > Edit > Pick an Alarm > Sound. Finally, return and select Save.
Put a Timer on Your iPhone
Tap Timer after opening the Clock app. From here, select a ringtone by tapping When Timer Ends. Be aware that if you choose Stop Playing, everything currently playing in a media app on your iPhone will stop when the timer expires. This has applications, but it also means that your iPhone won't alert you when you set a timer for a task or in the kitchen. Therefore, always switch the timer sound back to a ringtone.
Change the Keyboard Tone's Status
On your iPhone, you can easily select to hear a sound when a key is pressed. To do so, turn on the alert sound switch under iPhone Settings > Settings sounds haptics> Keyboard Feedback.
Adapt the Sounds of Third-Party Apps
Notification sounds for third-party apps appear to use the standard text tone as the notification alert if it doesn't have an accessible notification settings sound system set up. Several apps also use unique sounds for their notification tones, which you can modify from within.
Here are some popular third-party apps' customization options for customizing notification sounds.
WhatsApp
Open WhatsApp and select an alert tone by tapping Settings > Notifications > Sound. When you're finished, press the Save button. You can customize the app notification sounds for group chats and direct messages in WhatsApp by tapping the text tone. You can choose whether or not to receive notification tones whenever someone responds to your message with an emoji within the same screen (Reaction Notifications).
Instagram
Open your Instagram Settings app. Tap Sounds > Text Tone or Sounds & Haptics > Text Tone in Settings. Choose a new sound notification from the options provided. Exit the menu once you're done.
Snapchat
Can you change the Snapchat notification sound iPhone?
Tap, hold a conversation, and choose Snapchat Chat Settings, then Notification Sounds. You can set notification sounds for specific friends from your account page by tapping Custom Notification Sound.
Telegram
By heading to the app's Settings and selecting Notifications and Sounds > Private Chats or Group Chats or Channels > Sound, you can change the sound of your Telegram notification. Choose a tone of a text message from this point on, then tap Done.
Gmail
Open the official Gmail app on your iPhone, then tap the three lines icon in the upper left corner to change the notification sound for Gmail. Continue to the bottom of the page, select Settings, choose a newly added Google account, click Email, and select your preferred tone from the list of notification sounds.
Messenger
You don't like the iPhone's standard Facebook messenger notification sound. You can quickly alter this. Tap your profile picture also in the top left corner of Messenger. Then, select a different alert sound by tapping Notifications & sounds > Text tone.
Slack
Open the Slack app on your iPhone and select you from the bottom to change the notification alert sound. Next, select Device Default or one of the available tones by tapping Notifications > Sound.
How To Make Other iPhone Apps' Notification Sounds Work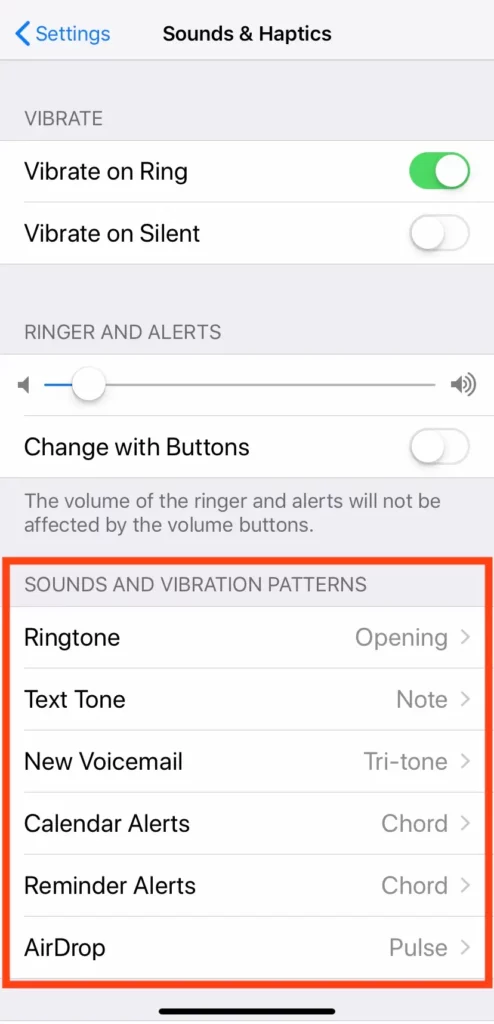 Open Settings.
Scroll to the Notifications Sounds and vibration patterns section. Choose it.
Choose the app you want to enable notifications from the sub-menu Notification Style; we'll use Find Friends as an example.
Tap the button to make it green if you want to accept notifications.
A list will appear, and notification sounds will automatically be turned on. Third-party apps, however, will only use the standard iPhone notification sound, and you won't be able to customize it.
How to Turn off Other Apps' Notification Noises On an iPhone
Open Settings.
Click Notifications.
Choose the app whose notification sounds you want to turn off from the submenu Notification Style.
Tap the green icon till it turns white to turn off notification sounds. This app will still send notifications, but there won't be a sound.
Finally
Selecting a song as the alarm tone on the iPhone adds another level of alarm customization. Although the alarm tones on iPhones are already numerous, some users find listening to their favorite music as they wake up much more reassuring. To do this, tap any alarm, followed by a tap on "Sound." The 'Songs' section now allows the addition of downloaded songs. All available ways to use a custom notification sound on iPhone-specific apps are listed above.
FAQs
Can I get a different notification and text tone?
How to manually add a unique sound to your settings is shown here. Open Settings and select Apps & Notifications > Notifications. Tap Advanced > Default notification sound after scrolling down. Tap My Sounds
Can I alter the notification sound for IMessage?
To access options for ringtones and alert tones, vibration settings, patterns, and ringer and conservative volumes, navigate to Settings > Sounds & Haptics (on supported models) or Settings > Sounds (on other models). Select your purchased tone by tapping Text Tone after navigating to Settings > Sounds & Haptics or Settings > Sounds.
How do I set different notification sounds for other apps?
Follow the steps below to set each notification sound.
* Launch the Settings app and tap Apps.
* Select the app for which you want to change a notification sound and tap Notifications.
* Tap General notifications.
* Tap Sound.
* Select your desired sound.
Can I change notification sounds for each app on iPhone?
Most apps on your iPhone do not have unique notification tone settings. Most non-Apple apps use your iPhone's default alert tone, while others have unchangeable tones built into the apps. This means you can't choose a custom alert tone for an app that Apple doesn't make.