How to Change Netflix Region on iPhone?
Netflix is one of the most popular streaming services available on iPhones. Because of its popularity, it is available in over 190 categories worldwide. Yet there are some restrictions you have to face, as each country has its collection of original series, TV shows, and movies that you can only watch in that specific region. Many people wonder if they can change the Netflix region to other regions to stream different varieties of shows from other areas of the world.
While changing your Netflix region is undoubtedly an option, Netflix discourages it. Doing this is against Netflix's terms and conditions. Although they disapprove of your actions, most people don't consider them against the law.
Methods to Change Netflix Region on iPhone
It's not illegal to switch Netflix regions in any nation that we are aware of. However, there are some nations where it is prohibited to use the typical means of doing this for purposes other than watching Netflix. However, we don't want anyone to be arrested due to this information. Ensure you are not infringing any local regulations by performing your due diligence.
To change the Netflix region, there is only one successful method you can use, which is given below.
Use VPN for Changing Netflix Region on iPhone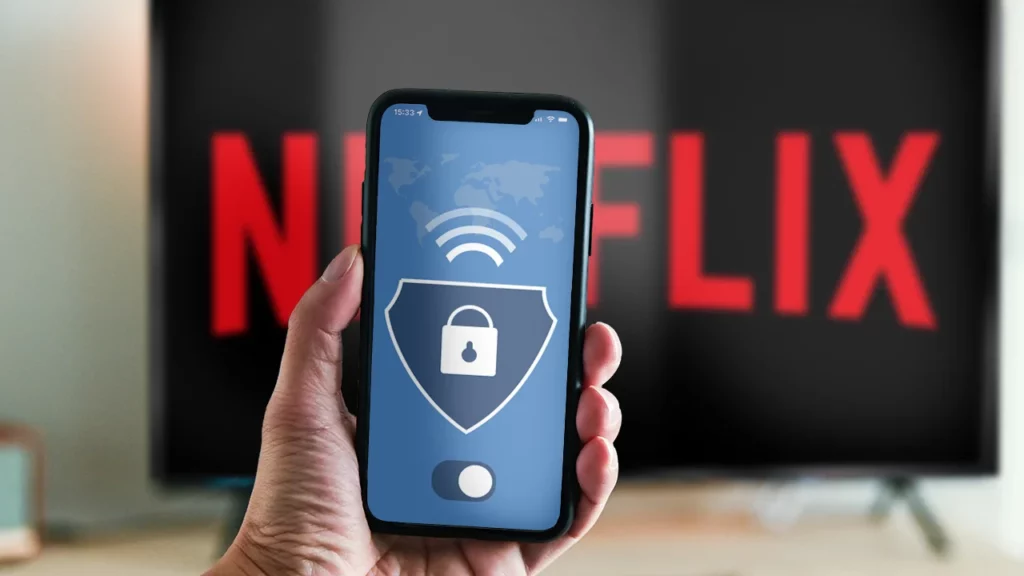 The most popular choice is a VPN to change the Netflix region. These work by sending the IP address of your mobile internet connection to a different server, which then forwards it to its intended location. As a result, Netflix will set your country based on the location of the VPN server, masking your actual location. You can connect worldwide from the United States to Russia or Japan anywhere
Please do your research to pick a VPN service provider that keeps personal data secure because there are many of them available. Frequently, you can download an app for your iPhone from these. Install it, sign in to the application, and select the desired server location.
In terms of iPhone, Nord VPN is the best VPN to use. It allows you to remove the geo-restrictions on your favorite TV shows and movies. To download and install NordVPN, follow the following steps;
Step 1
Go to your home screen and open the Apple app store.
Step 2
Go to the search option in the app store and look up "NordVPN." You will see the right VPN server application at the top of the results.
Step 3
Tap on the install option next to the NordVPN application. The installation process will also take a few minutes.
Step 4
Once the app is downloaded, you will see the application icon on your home screen. Open the app and follow the instructions to set up a VPN connection to a server in the country you want to watch Netflix content from.
You must search for that country to set up a specific area connection.
Step 5
Once the connection has been established, you can open the Netflix app and search for your desired content. And you will successfully be able to watch it.
Why Is VPN Required To Change The Region?
To view the restricted Netflix content in your country, you must use a VPN to switch your region. For example, if you want to watch a Netflix show in the US that is only available in Japan, you must connect to a VPN server to change your location virtually.
When connected to a VPN server, your DNS & IP address are changed, and your traffic is encrypted. It safeguards your privacy while also disguising your location.
The content not available in your region will display a special message notifying you about the unavailability of the show.
Once your location has been altered, it is simple to get around Netflix's regional restrictions and use the VPN to access Netflix from that region.
Your Netflix account is granted access to the associated content library after doing a DNS & IP address check. Because it determines your area through your IP address and DNS, Netflix will display the French library if you view it from a France region VPN.
Make Sure To Avoid Streaming Error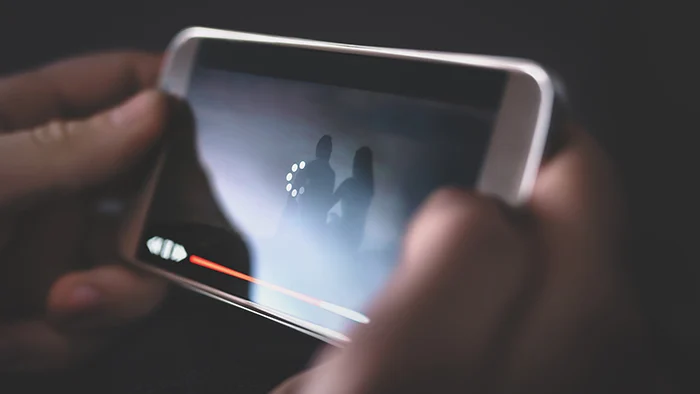 Remember that Netflix is taking action since it knows that users use this technique to access multiple libraries. Once it knows that a certain IP address belongs to VPN services, it will stop all communication from that address. In this instance, you will see a gateway error that reads as a streaming error.
Many service providers work hard to find a way around Netflix's restrictions and keep servers allowing VPN access to different libraries. Nevertheless, only some of these suppliers provide a comparable service. You must ensure that your VPN server is quick and dependable for streaming. Additionally, you want to be sure that the company you have picked places the highest priority on security and privacy. And undoubtedly, NordVPN provides all the qualities mentioned above.
Summing UP
Who doesn't love to watch shows and movies on Netflix if you are someone who loves to explore content from all around the world? This article helps you by making changing and accessing content worldwide easy. Just make sure to follow the simple steps.
Frequently Asked Questions
Can people watch Netflix abroad?
Yes, approximately 190 nations can access Netflix. Each nation does, however, have its material repository. It results from the production companies' copyright agreements and content licensing agreement regulations.
If you try to view The Handmaiden, for example, you will only be able to if you live in the USA.
However, a VPN enables you to watch programs or films from any nation's library from afar without encountering any geo-restrictions. This implies that by utilizing a VPN, Americans visiting the UK can access American Netflix there. Similarly, British nationals visiting the US can easily unblock Netflix UK.
Can a person use their Netflix account in a foreign country?
Yes! It's not like your account will get blocked if you travel to any other country.  You will get access to the content library of that region and not yours. As long as you pay the bills of your Netflix account, you can use it anywhere you like.
Is there any way to change the Netflix server other than a VPN?
There is no other method derived that is safe to use. You can use a proxy server, but it does not work well, and you can get caught using it.