How to Change GPS Voice On iPhone?
In Apple Maps, the voice in Apple Maps can be changed. With GPS voice navigation and trip notifications, you will hear this GPS voice. While driving, you will listen to this voice if you use Apple Maps through CarPlay. The Apple Maps app can access a 3D perspective, turn-by-turn directions, and more. In addition to changing the GPS voice, you may also choose from many versions (American, Australian, British, Indian, Irish, or South African). For instance, you might like a male or female, or gender-neutral voice. On iOS or iPadOS, these steps will function.
Siri's voice is used in Apple Maps. You must alter Siri's voice to change it. Second, if you have numerous Apple devices with the same Apple ID, changing the voice on one of them will instantly transform it on all of them.
Information You Should Have Before Changing Your GPS Voice
On your iPhone, you cannot simply change the voice of a specific app since Apple disallows voice on your iPhone changes for particular apps. To do this, you must modify the iPhone's Siri voice. All your iPhone's GPS voice-enabled apps will start using your new voice after you do this.
Additionally, if multiple devices share the same Apple ID, those devices will receive the new voice upgrade. Here is a guide on how to modify your iPhone's GPS voice.
Modify the GPS Voice That Appears In Apple Maps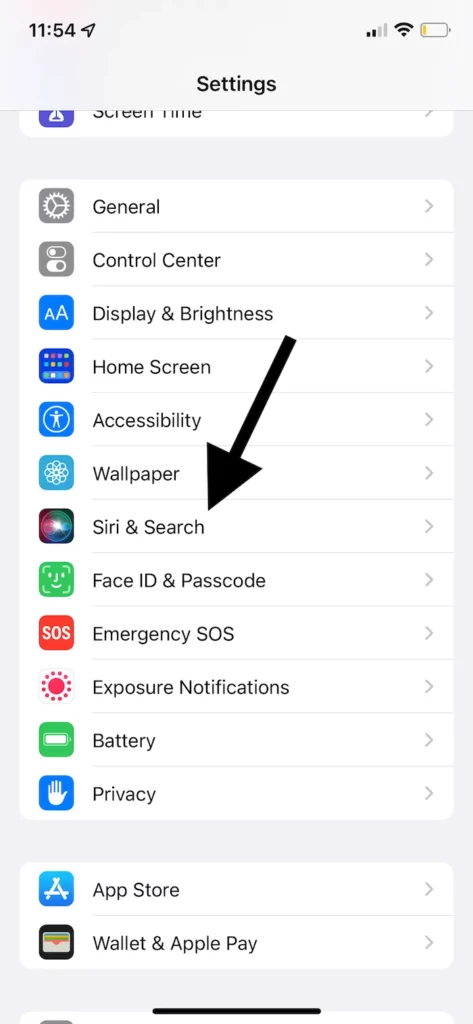 Go to Siri & Search under settings Siri search.
Tap Siri's voice
This will bring up a new window. You can see different alternatives depending on your iPhone or iPad's language and country settings. These choices will be presented to you:
American Voice
British Voice
Irish Voice
Indian Voice
South African Voice
Depending on the Various Option You choose, Up to Five Voices.
Siri will say, "Hello, I'm Siri" when you tap a choice. Select the voice you want me to use. This is a small preview so you can pick your preferred voice. Siri offers both male and female voice options. Other options for a Siri sound less masculine or female. Any option is acceptable. A representative will first say "Downloading" when you tap it, and it can take a while for the download to finish. When finished, leave Settings. Enjoy the new voice by launching the Maps app.
How to Fix the Unresponsive Voice on iPhone Maps?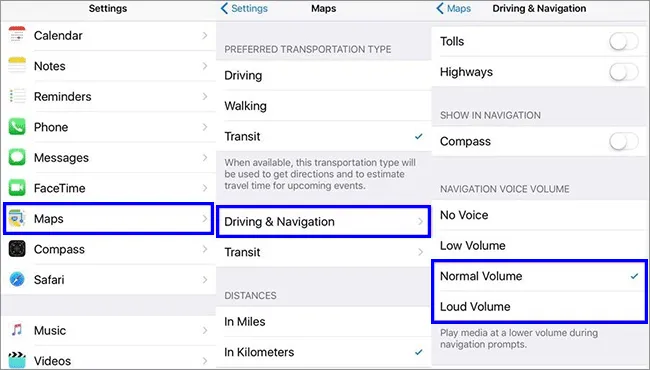 Verify the iPhone's Volume
Possibly many people have already tested this, but make sure the iPhone volume is turned up. Although it may seem strange, many people overlook the silent mode on their phones. Hit the Volume Up button to turn up the volume and check to see if you accidentally lowered the volume on your iPhone.
iPhone Maps' Volume Should Be Increased
Resetting your iPhone Maps navigation voice is another way to fix your speech volume issue. iPhone Maps' volume occasionally turns on. But since it's at the absolute lowest place, you can't hear any voices while driving.
Open the settings app first, then open Maps.
Run Driving & Navigation in step two.
Choose Normal or Loud Volume in step three.
Restarting iPhone Maps is step four.
Obtain Voice Directions Once More
As mentioned above, iPhone Maps will function if voice directions are downloaded to your iPhone.
To get voice directions, download the following:
Please start by getting your device online.
Click Get Directions in step two.
Wait for a few minutes in step three.
Typically, restart your Maps app.
Voice directions are now available.
Launch your iPhone
If you're confident that the voice volumes for the iPhone and Maps Navigation are both on, restart your iPhone. The majority of iPhone bugs can be fixed by continuing the device.
iPhone Maps Voice Issues Fixed [No Data Loss] Using IOS Repair Software
If none of the abovementioned fixes are successful, you must use a specialized iOS system repair application to fix your iPhone's stuck GPS voice. It functions on every type of iOS device, including iOS 14.
You can quickly enter recovery mode on any iOS device and exit it with just one click, in addition to fixing various iOS bugs. It corrects system flaws in the iPhone, iPad, iPod touch, and Apple TV in addition to the iPhone. You can be sure to employ it as a result.
Steps To Alter the Apple Maps Directions
Follow these steps to alter the Apple Maps directions' default voice:
Navigate to Settings > Siri & Search.
When "Press Side Button for Siri" is deactivated:
Make "Press Side Button for Siri" active.
Choose "Voice 4" Press Side Button for Siri" should be disabled.
Whenever "Press Side Button for Siri" is activated:
Toggle "Siri Voice"
Choose "Variety" from the "American" menu option.
Choose "Voice" from the "Voice 4" menu.
Conclusion
You should give Siri a different voice for several reasons. Changing the GPS voice, for instance, might be particularly useful when visiting a foreign nation and finding it difficult to follow directions. You can avoid looking at your iPhone screen and concentrate more on the road by choosing an appropriate voice and language based on the region setting.
FAQs
How do I alter Apple Maps' voice?
You can change the voice by choosing it from the selection under the Voice Variation drop-down menu when you open it and choose a variety. If your Mac is up-to-date, you will discover the same options on your iPhone or iPad.
On an iPhone, how can I alter the voice of Google Maps?
Open the "Settings" app on your iPhone, then select the "General" option to change the voice for Google Maps. To access the language options on your device, click here and choose "Language & Region." The "Language" entry for your device (such as "iPhone Language") can be tapped to change to a different voice.
How do I convert my GPS to a male voice?
By descending to the Settings page, choose Navigation Settings. Select Voice in the Sound & Voice section. The voice language of your choice is available here. However, there are no gender-based disparities.
On iOS 15, how do I alter the voice in Maps?
·        To launch the Settings app, tap the Settings icon.
·        Click on Spoken Content
·        Tap Voices to alter the voice used by the built-in screen reader programs.
·        Select the voice you want to use by tapping its name.
·        Choose whether to utilize the normal voice or, if offered, an upgraded version.