How to Install Apps on iPhone Without Apple ID?
When iPhone users must install apps from the Apple Store, they must always enter their Apple ID and password. It doesn't matter if the apps are paid or free. But sometimes, users don't want to download apps using their Apple ID.
If you are looking for different ways to download apps without an Apple ID but also want to stay legal, then here are some of the methods, and by following them, you can do so.
Method 1: Install the App on your iPhone with Settings
You can now start downloading apps and apps without Apple ID. Here is the 1st alternative way of doing so.
Find the settings icon on the iPhone's main screen and open it.
Now open the settings page of the iPhone.
Choose the option of "Touch ID & Password."
After entering the digit password when the verification is successful, choose the option of the Touch ID & Password settings page.
You will see the iTunes Store and App Store features enabled.
You have to disable these features and then click on the back icon at the top-left corner to return to the Settings page.
Click Password, under the Apple ID option, after selecting iTunes and Apple Store options, and click.
After you turn off the Password, check whether you can download the App without an Apple ID.
You can also do so by clicking on the app store icon and then trying downloading an app randomly from the store.
Method 2: Install the App on iPhone with Tools
If you are also looking for one of the easiest methods to install apps without entering your apple Id, then tutu helper and other tools are best. Here is how you can start downloading apps with these helpers.
TuTu Helper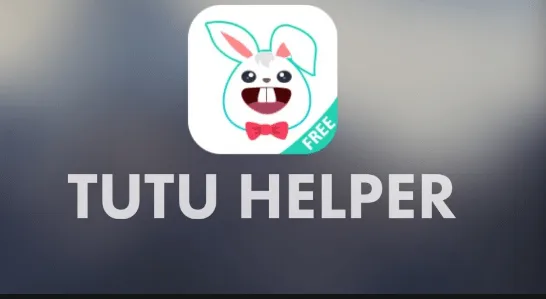 TuTu Helper is a tool that works similarly to the app store by enabling you to download apps without entering Apple ID information. TuTu helper is currently available and can be installed on Android and iOS devices.
First, download the File of tutu helper on iPhone or iOS devices like iPad or iPod Touch.
After installation, you must open the settings on your iOS device or iPhone.
Now, go to the option of general, then profiles & Device Management.
Now choose Trust to verify the installation.
You can use the iOS App after that. After that, you can search for other apps through TuTu helper and install them on your iPhone without an Apple ID.
IOS Emu Helper Tool
Downloading apps is now easier than ever before. You get to use more than one tool. Isn't that amazing? The IOS Emu tool works similarly to the Tutu helper. You can also download apps without jailbreaking the device.
There are many significant advantages of using 3rd party tools in downloading apps, and they help you decide how you want to install the App and how you use it. The only disadvantage is the malware disturbance.
Method 3: Install the App on iPhone with Face ID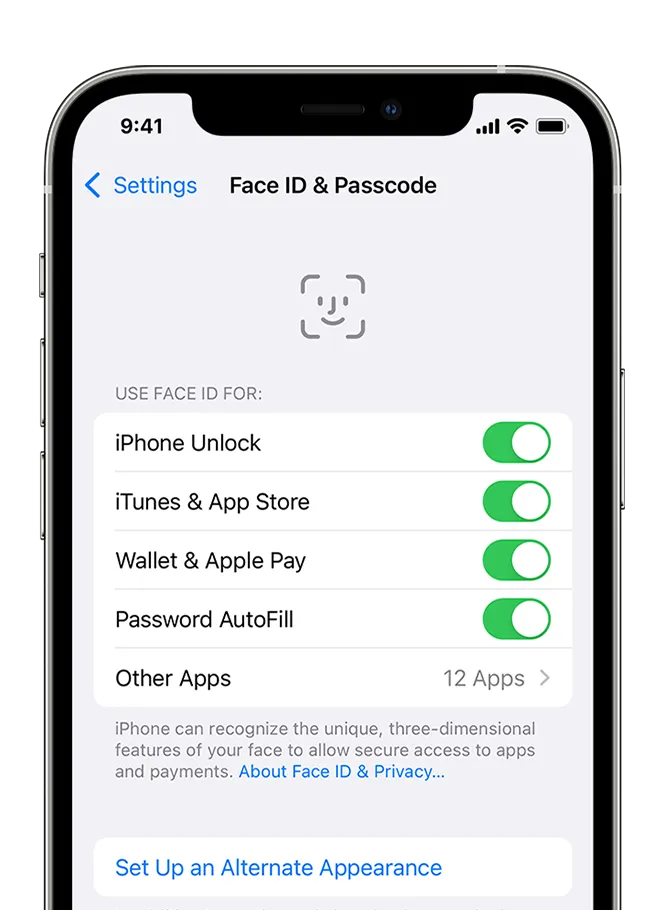 The latest versions of the iPhone allow users to download free apps using the inbuilt feature of the Face ID of the iPhones. Its latest versions are even more efficient. Before using it, you must enable face ID in your phone's settings. Here are the steps to follow.
Open your app store.
Look for that App you would like to download, either by purchasing or for free.
Choose the install button.
The information regarding the App will be available at the bottom of the screen.
This information will include your App name, rating, and Apple ID.
To enter the Face ID scanning mode option, double-click the power button.
After verifying your face ID, your App will automatically be installed on your phone.
Method 4. Jailbreak iPhone Method
Once you have jailbroken the device, you will not be restricted from downloading different apps on your iPhone. The advantage of jailbreaking is that you can also install apps on platforms other than the Apple Store. The following are some tips for jailbreaking.
While jailbreaking, use a reliable tool. Many tools are available online with good reviews and ratings.
You need to back up all of your data before jailbreaking. Your iPhone data will also be erased after jailbreaking.
Restoration is essential when you have completed the process of jailbreaking. You can also restore the files by converting them from the backup file anytime.
The only disadvantage of jailbreaking is that you will compromise the security of your phone and the warranty of a recently bought telephone.
Method 5: Use of Older Version of iTunes
Another way to install the app on the iPhone is to use the older version of iTunes. If you want to download apps without your Apple ID but still want to keep your device safe from everything, you must download an older version of iTunes. After many requests and complaints, Apple has released iTunes 12.6.3 for individuals and businesses to install apps easily. The step-by-step guide is as follows:
First of all, you need to open iTunes and go to File.
Then go to the option of Export Library also to extract data from iTunes to keep data safe.
Now, go to the website to download iTunes 12.6.3 from your computer.
Now, you have to connect your iPhone to your computer and sync iTunes with your device.
Concluding It Up!
It is not difficult to download apps without an Apple ID on an iPhone. You must choose a dependable or preferred app installation method and stick to it. All the best possible ways of downloading apps without an Apple ID have been mentioned above. All you have to do is follow their instructions step by step. Make sure to make no mistake in doing so.
Frequently Asked Questions
Here are also some of the frequently asked questions.
Is It Legal To Download Apps Without An Apple ID?
Yes, it is legal to download apps without an apple ID. You have to choose the correct way of doing so.
What Are The Disadvantages Of Jailbreaking An iPhone?
The only disadvantage of jailbreaking is that you will compromise the security of your phone and the warranty of a recently bought phone.
How can I get apps without using Apple ID?
On your iPhone, go to Settings, then tap your name. Tap Password & Security > Apps Using Apple ID. Select the app or developer, then tap Stop Using Apple ID.
Why do I need Apple ID to install apps?
Purchases are linked to the ID and can be transferred to any device signed into that ID… meaning if I buy an app, I can use it indefinitely, no matter how many Apple devices I purchase over the years. That's the reason for the ID.