How to Change Birthday On iPhone?
Each Apple support user's Apple ID is their official proof of citizenship. You would always need it to use the equipment, access Apple's services, and make purchases from them. Apple's ID system compiles basic information about each user, like their name and age. Next, we'll look at how to alter birthdays and dates of birth. It can be quite helpful for individuals who have it incorrectly configured, have it wrong, or want to modify this information.
It should be pretty simple and free of charge. Did you make a mistake when making your Apple ID and inputting the wrong birthdate? See the instructions below on how to quickly alter the birthdate on your Apple ID on an iPhone, iPad, or iPod touch.
For several functions, and if you must enter your apple id password, it is crucial to have the accurate birthday information associated with your Apple ID.
Change Your Apple ID's Birthday
It would help if you didn't skip this instruction because entering your birthday correctly is crucial. If you're unsure how to update your birth date, follow these instructions from an iPhone, iPad, or Windows or macOS computer.
It is straightforward to do on the iPhone and iPad. All you have to do is click Settings. Next, you type in your name or Apple ID. You can change anything from it, including your email, phone, name, password, and sometimes even items. Go to the "Name, phone, mail" area to view that information. Below "Date of birth" is found in that part. The date is fixed, and that's it. It's that simple.
You may get this on the Mac using Settings>iCloud>Account data. Once inside, we can change any information or detail as we see fit. Being genuine is usually advised, primarily because we utilize our Apple ID for subscriptions, transactions, and problem-solving.
How to Change Your Apple ID on Any Computer's Browser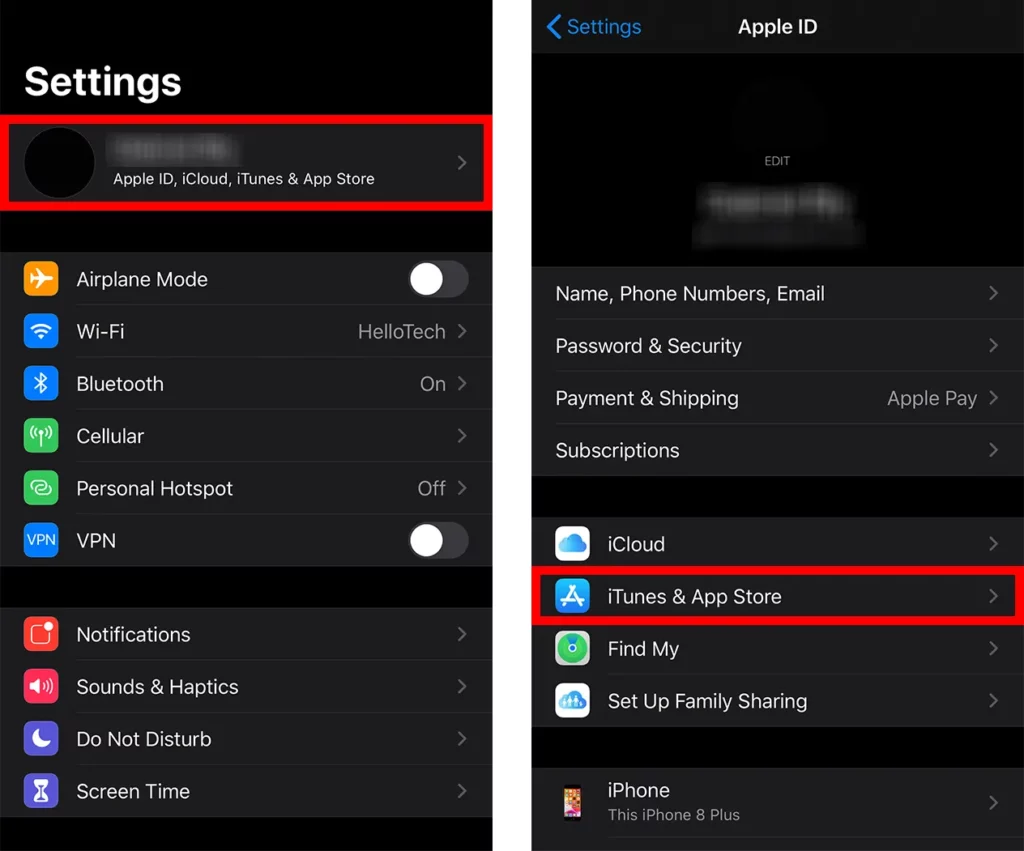 Go to iCloud.com from any browser if you're on a computer and want to complete the task. You can edit your data, similar to the one we described, by going to the "Account" tab after logging in.
An additional condition must be met if the user is younger than 13 years old, and a Family must be present for another user to approve that change. Apple provides adults with options to manage and grant access to children while ensuring their safety.
And that is how you may change your Apple ID's birthday.
How to Update the Birthday on Your Apple ID
On the iPad and iPhone:
Tap Settings, then select your name.
tap name, phone numbers, email
In the top right corner, select Birthday, modify it, and then select Done.
On the web:
Register using your Apple ID.
Click Edit in the top Account section's right-hand corner.
Enter your accurate birthday in the Birthday form after choosing it.
In the top right corner, select Done.
How Can I Update My Child's Birthdate On Family Sharing?
Your iPhone or iPad should now be in the Settings app.
Click iCloud.
Click on family sharing.
At the top of the screen, also tap your name.
Next to "Children," select Edit.
Enter the new date by tapping the changing birthday you want to modify.
In the top right corner of also the screen, tap Done.
How Can I Modify My Child's Apple ID Birthday?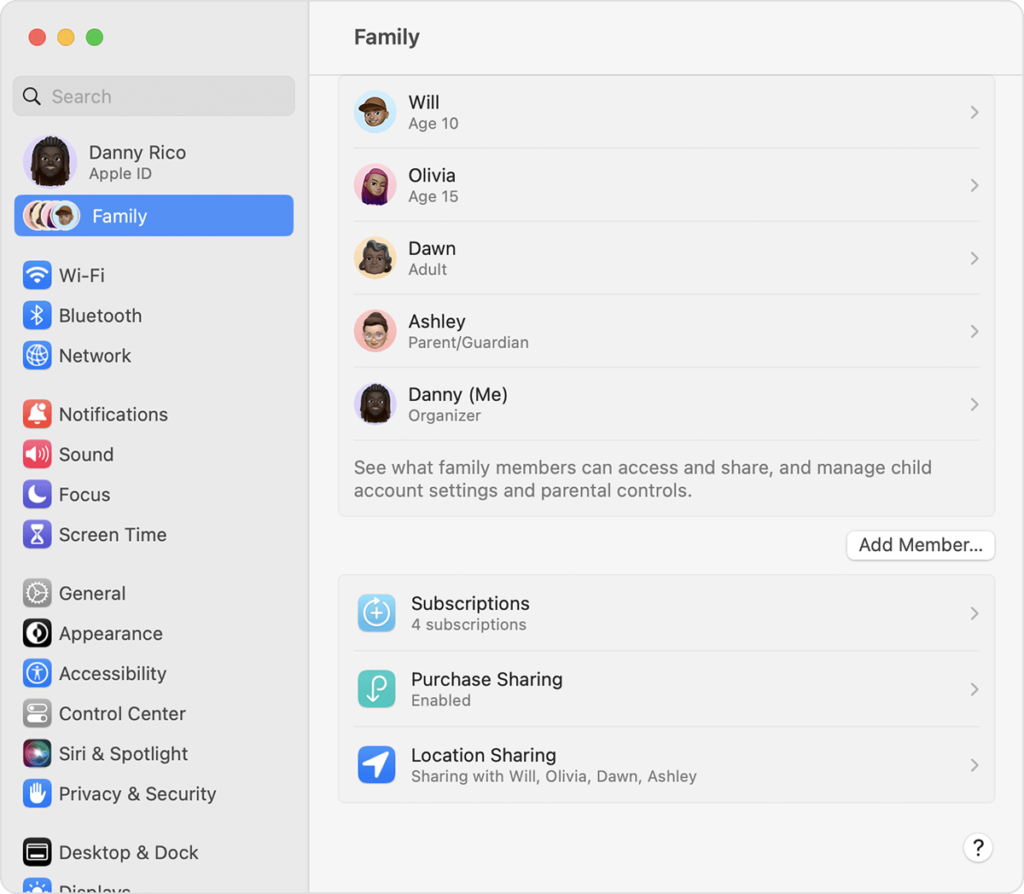 Your child's birth year is assigned as the date you establish an Apple ID for them. This can occasionally be wrong, especially if your child recently turned a new age and had a birthday. Fortunately, you can modify your child's Apple ID to change their birthday or birthday. This is how:
The Settings app should be opened on your child's iPad or iPhone, and
"iTunes & App Store" can be tapped.
At the very top of the screen, tap "Apple ID."
Hit "Date of Birth" once.
Tap "Done" after updating the date to reflect your child's birthdate.
How Can My Apple ID Be Modified For A Child Under 13?
You must make a new Apple ID for your child if you want to alter it. Your child's device or a computer can be used for this.
To set up a fresh Apple ID on a gadget:
Tap Settings > [your name] > iCloud.
Select Delete from My iPhone, iPad, or iPod, then select Sign Out.
Why Am I Unable To Remove An Under-13-Year-Old From Family Sharing?
Sharing applications, books, movies, music, phone number, and other items with your family is a breeze with Family Sharing. But what happens if you want to uninstall Family Sharing on one of your kids? Regrettably, a child under 13 cannot be removed from Family Sharing. You will receive an error notice that reads, "You can't just remove this member since they're not yet 13" if you attempt to exclude a child under 13 from Family Sharing.
You can't take a youngster under 13 out of Family Sharing for a few reasons. To begin with, Apple mandates that all users under 13 have a parent or legal guardian administer their account. Therefore, you must contact Apple Support and request that they handle your child's account if you want to withdraw from Family Sharing.
Finally,
This is all about updating your and your child's birthdate. And also changing the birth date on family sharing?
When a youngster turns 13, what happens to their Apple ID?
Apple IDs for children immediately become adults when they turn 13, and everything connected to them also does. This entails the capacity to make purchases and control settings for several features, including iCloud, Find My Friends, and others.
Additionally, any devices the child owns that use their Apple ID will have their name posted as the primary contact. It's unnecessary, but parents should sit with their 13-year-old to discuss recent additions and potential repercussions. For instance, now is a perfect moment to discuss implementing parental controls for using apps and content.
What occurs when you reach the age of 18? Family Sharing?
You will not be permitted to use Apple Music, Spotify, or Netflix if you turn 18 while your family still uses a shared subscription. Although you can still use those services through your account, your parents will retain access to the shared one. If you wish to utilize iCloud storage or other family-sharing services, your parents must re-add you to the family-sharing group.
Will changing my birthday on my iPhone affect my other devices?
No, changing your birthday on your iPhone will not affect your other devices as long as you use the same Apple ID.
Can I change my birthday on my iPhone multiple times?
No, you can only change your birthday on your iPhone once a year.
Why can't I change my birthday on my iPhone?
If you can't change your birthday on your iPhone, it may be because you have already changed it within the past year or because of an issue with your Apple ID. Contact Apple support for assistance.