How to Change Default Map Settings On iPhone?
You're undoubtedly accustomed to using Apple's apps for standard services if you have an iPhone. There are other options, so you do not have to.
For instance, you might prefer to use Google Maps over Apple Maps if you're used to using that software. For iPhone users, this is possible (but only if you know how).
Follow our instructions below to learn how to set Google Maps as the default map on your iPhone.
How Can I Modify The iPhone's Default Map Settings?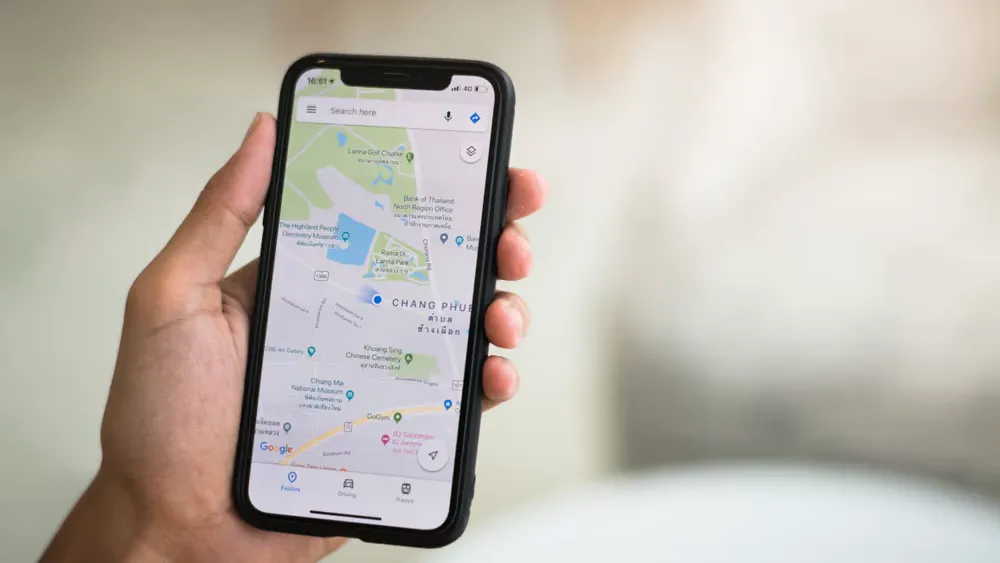 It is currently not feasible to select Google Maps as the default map software for the iPhone's default map settings. You'll always see maps open on your iPhone whenever you open a map link from another website.
However, a workaround allows you to open map URLs from Gmail using Google applications. You must install Google Chrome, Google Maps, and Gmail on your device. After that, you must set up the apps so they can cooperate.
What You Need for Google Maps to be the iPhone's Default Map Settings
It is more complicated than installing Google Maps and making a setting to establish Google Maps as the default map setting on the iPhone. Unfortunately, you need to add more apps and modify a few settings to make this work.
If you want Google Maps to change the default map settings on your iPhone:
Make Chrome the default browser on your computer.
Make Gmail the standard email program.
Set Gmail's default settings so that Google Maps is always used.
You can send links to Google Maps to your Gmail account and access them there.
Sending Google Maps URLs to your Gmail account will automatically open Google Maps when you click the link in the Gmail app, not Apple Maps. Making Google Maps the iPhone's default navigation app is only possible with this workaround.
Change the Default Web Browser to Chrome
Although the sequence in which you set Google apps as the default is irrelevant, we'll start with the web browser. After downloading it from the app store, ensure that Google Chrome is installed.
Follow these instructions to set Google Chrome as your iPhone's default web browser:
Launch Settings.
Select Chrome from the list of programs by scrolling down.
The next screen is where you tap the Default Browser App.
Select Chrome from the list of installed browsers.
Default the iPhone's email to Gmail.
Setting Gmail as your iPhone's default email app is another action you should take. Once more, double-check that you originally downloaded Gmail from the App Store.
Use the instructions below to set Gmail as your iPhone's default email client:
Launch Settings.
Select Gmail from the list of apps by scrolling down.
At the next screen, select Default Mail App.
To choose Gmail from your installed email programs list, tap on it.
Setting up Gmail for Google Maps on the iPhone
Before continuing, you must also set up a few Gmail preferences.
Do the following to make Gmail the iPhone's default email
Also, tap the menu icon in the top left corner of the screen after opening the Gmail app.
At the very bottom of the menu, scroll down and select Settings.
Tap the Default Applications option on the Settings screen.
Tap to choose Google Maps settings from the "Navigate from your location" sections and "Navigate between locations."
I'm done now. Your Gmail will ask you which app to open a link or address with when it appears. Ensure the switch at the bottom is turned on to prevent repeated prompts.
The addresses you choose in Gmail will automatically open in Google Maps on your iPad or iPhone.
On IOS 14, How Can I Set Google Maps As My Default App?
The only way to make other Google apps your default apps on iOS 14 (assuming you do not already) is to use Google Maps as your default map app. Jailbreaking your iPhone isn't advised and is against the terms of service for the iPhone.
Because Google's apps are interoperable, you can choose Google Maps as your go-to map app. The two most pertinent apps are Gmail and Chrome as your default email and online browsers.
Why Am I Unable to Set Google Maps As the iPhone's Default Map App?
You might be curious why this is, and the quick explanation is that Apple turned iOS into a closed software ecosystem. In other words, stick with Apple products rather than alternatives made by third parties.
Users of iOS 14 can change the default email, music, and browsers, but the mapping service is unaffected. These modifications are necessary to make Google Maps your iPhone's default map program.
The Use of Google Maps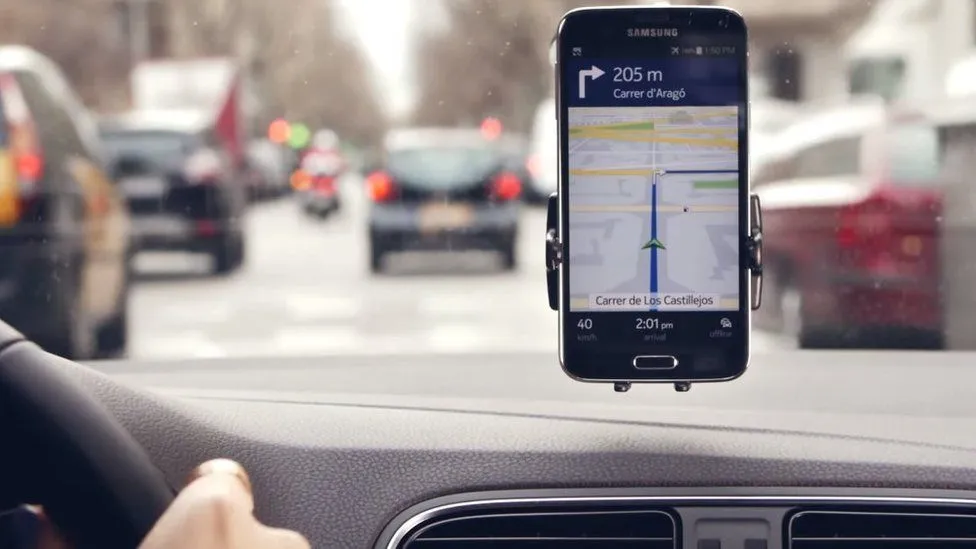 It's not a failsafe solution, but you may make Google Maps the iPhone's default navigation app by following the above instructions. Send or share Google Maps URLs to your Gmail account if you wish to use them so you can open them immediately.
Again, it could be more flawless, and depending on the app you use, there may be moments when Apple Maps still opens. However, if you set Google apps as your default, the apps should complement one another to offer a seamless experience. In a future update, Apple should permit a suitable way to make Google Maps the default.
Conclusion
Read how to calibrate Google Maps for a better experience on your phone for more information on the service. Try utilizing GPS locations in Google Maps once you've calibrated your maps. Then, discover how to use your Google Maps timeline as a travel journal.
FAQs
How can I modify the iPhone's default map?
In the upper-right corner, tap the menu symbol. Choose Settings. Select Default applications. Choose Google Maps from the Navigate from your location and Navigate between locations sections.
How can I customize Google Maps on my iPhone?
The volume of Google Maps' Navigation
Open the Google Maps app On Your iPhone or iPad.
Select Your Profile Photo Or The Default Settings for Navigation.
Select Between Louder, Normal, Or Softer.
Can I change the iOS system's default map app?
Default programs (such as mail and web browsers) can be modified on iPhones running iOS 14 and later. However, the default map app cannot be changed. However, you may install Chrome and Gmail and utilize these to switch Apple Maps to Google Maps by default. You can change the default apps if you run iOS 14 or a newer version.
Can I change the default map app to a third-party app?
Yes, you can change the default map app on your iPhone to a third-party app. As mentioned in the previous answer, go to the "Settings" app, navigate to "Maps," and select the desired app from the list of installed map apps. This will set the chosen third-party app as your default map app.
How do I revert to my iPhone's default Apple Maps app?
To revert to the default Apple Maps app on your iPhone, follow these steps:
Open the "Settings" app.
Scroll down and tap on "Maps."
In the Maps settings, tap on "Default App."
Select "Maps" from the list of available map apps.
The default map app will now be switched back to Apple Maps.
Will changing the default map app affect other apps on my iPhone?
Changing the default map app on your iPhone should not affect other apps directly. However, certain apps that rely on Apple's Maps framework for location-based services may still use Apple Maps as their default mapping service. These apps will continue functioning as before, regardless of your choice of default map app. It's worth noting that some apps may offer an alternate map app option within their settings, allowing you to override the default selection per app.